By Matt Mosteller
@PowderMatt
Tempted to travel, but not ready for crowds yet? Perfect! Here's seven adventures along the Freedom Road from Bella Coola to Nimpo Lake…
Slip into another gear, whatever your speed is. From adrenaline to soft eco-tours, this road trip will take care of you. Getting here is part of the show too, with all options featuring everyone's favourites like mountain views, wildlife, sea life and more.
So, pick your approach and choose from these five adventures located just a little over an hour away from Vancouver. Let nature take over and enjoy that well deserved, 'take me away and play' feeling.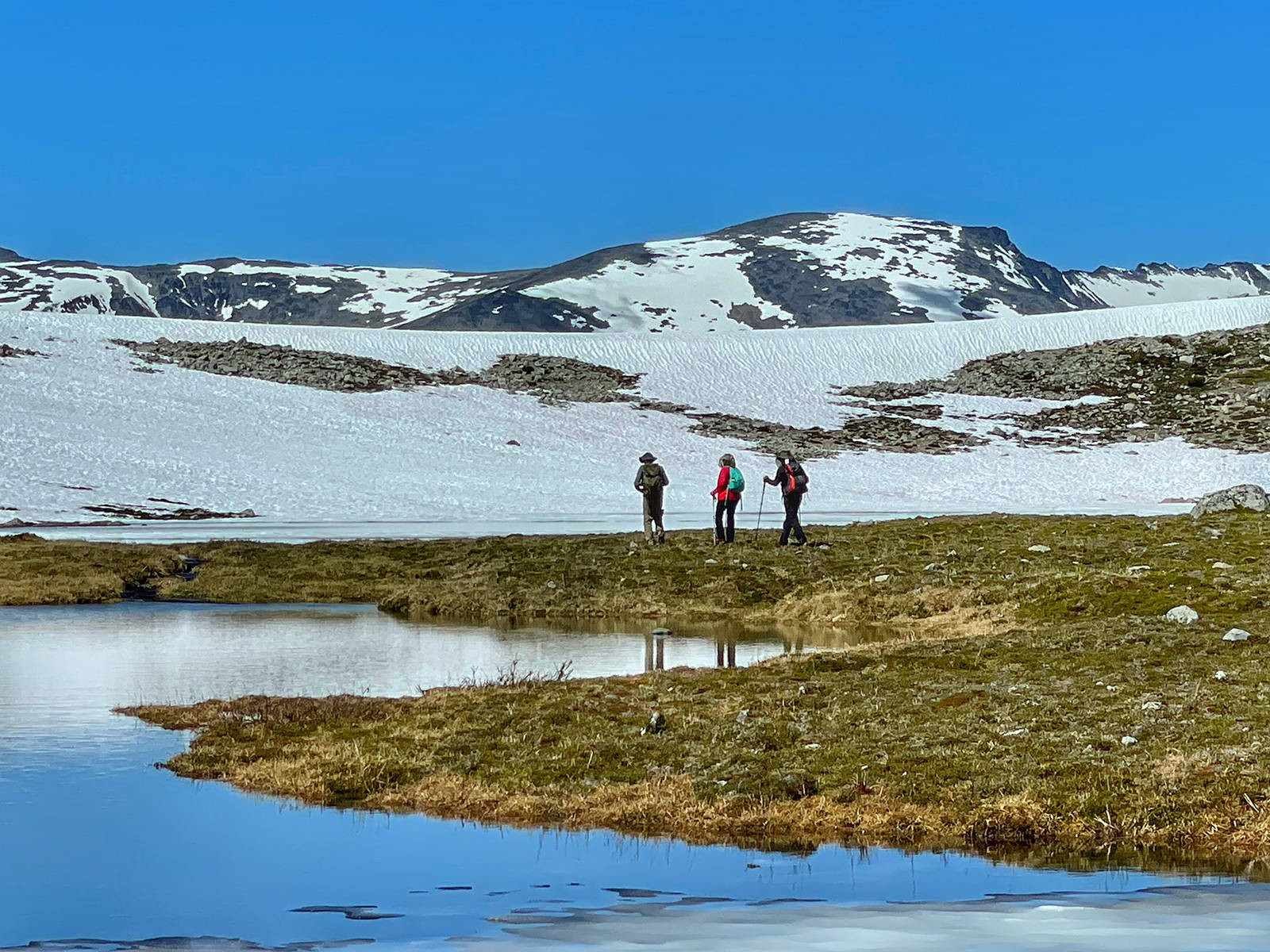 Fly-in backcountry hiking
Don't hesitate, they still have a few spots left for this summer at Nuk Tessli, a one-of-a-kind backcountry hiking experience where you can stay lakefront in hand-peeled log cabins. Fly by float plane from Nimpo Lake with Tweedsmuir Air Service, enjoying a scenic flight tour before landing on a pristine alpine lake.
Welcome to your cozy home base for daily guided hikes to mesmerizing peaks, flower-filled bowls and epic mountain lakes. Scrumptious meals are included and don't miss out on the waterfront wood-fired hot tub after each day on the trails. Remember to bring hiking poles for more support and sturdy, supportive hiking boots.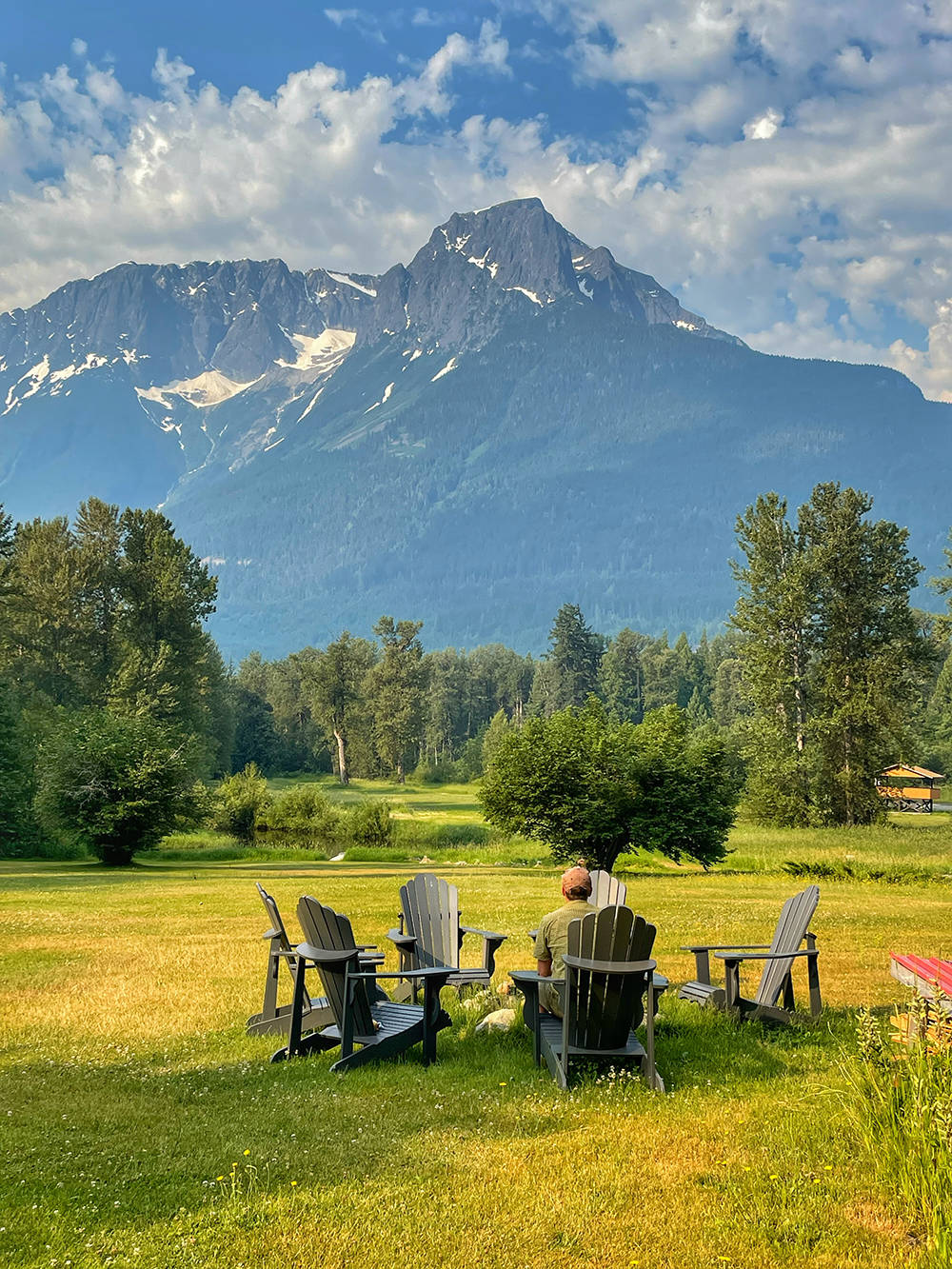 Stay river side and book daily adventures
It's the life of rustic luxury, complete with cabin stays and exquisite meals at Tweedsmuir Park Lodge.
Nuzzled up to the granite peaks on one side with Atnarko River on the other, this isn't just a perfect spot for bear viewing during the salmon runs, but naturally relaxing any time of day. Be sure to check out the list of daily, professionally guided tours.
READ MORE: Discover Bella Coola, BC
Historic Cannery tour
Decades ago, the BC coastline was dotted with hundreds of fish canneries. While few remain today, you can walk the grounds and tour the historic Tallheo Cannery, surrounded by coastal rainforest and perched on a secluded bay which offers a glimpse into past times.
Explore the ocean with day tour
Take off with Bella Coola Grizzly Tours, offering day tours and sharing amazing local history. Along the way will be opportunities to see some of the local sea life, plus eagles, seals and bears as you cruise along the big-tree-studded coastline with massive mountains above for a spectacular backdrop.
Don't forget sun protection, and prepare for constantly changing weather in case rain showers roll in.
Big Trees & Wildlife
Tweedsmuir Park Lodge's professional guides take you on a journey through massive old growth with forest bathing with an extra helping of education. Learn more about the interconnectedness of a healthy forest, as well as the birds and other animals that inhabit this region, and discover more about the important First Nations' use of flora and fauna during their more than 10,000 years here.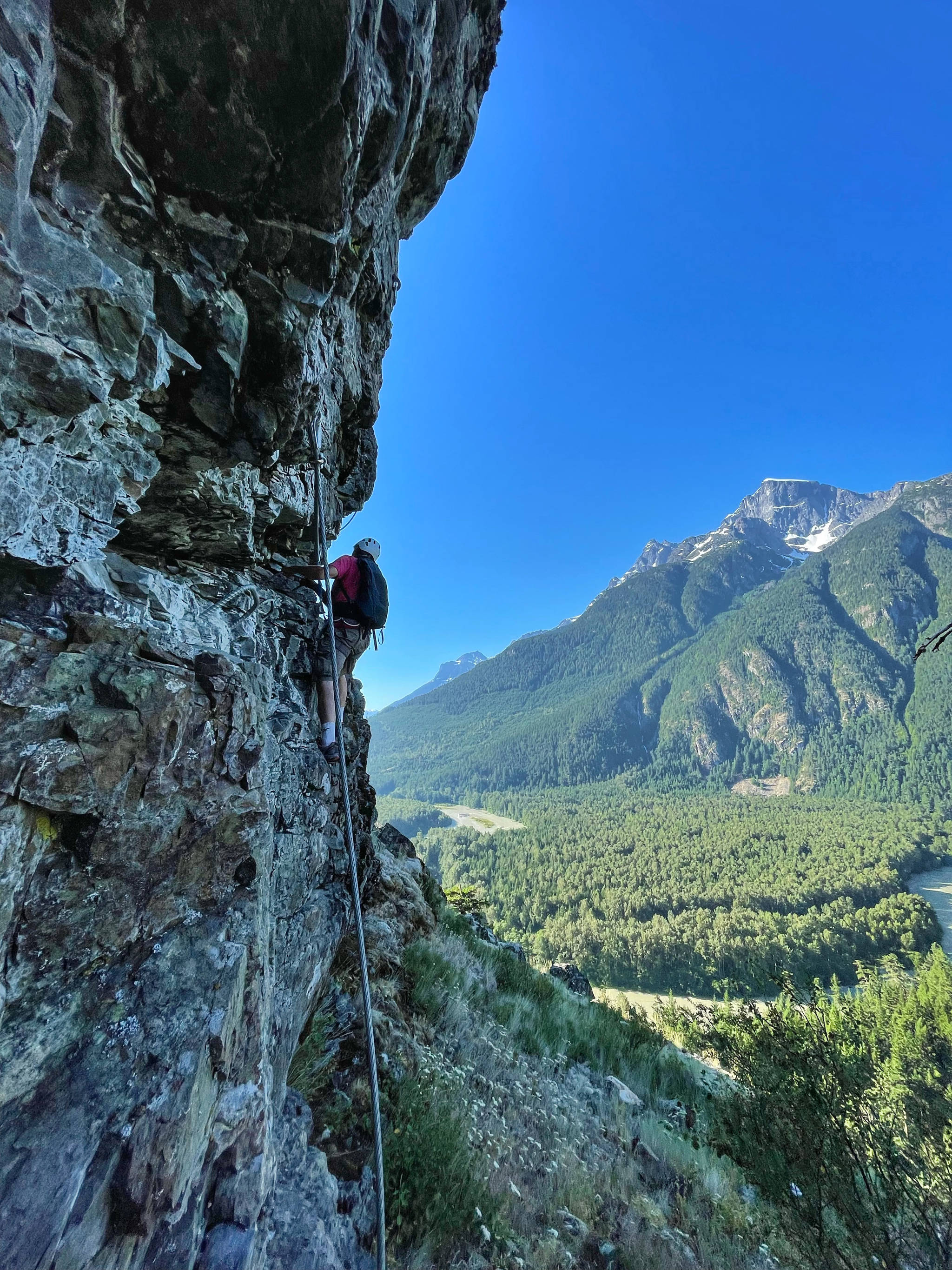 Via Ferrata
Do what? Yes, climb that mountain face with a professional mountain guide from Tweedsmuir Park Lodge – everyone can do it!
Via Ferrata, meaning 'iron ladder' in Italian, is a series of ladders which provide steps for footing while you are securely fixed to a cable. Face that fear of heights and enjoy a stunning view from the top – it'll be well worth the adrenaline rush.
READ MORE: Love the 'Alone' survival series? Here's how to WIN your own Chilcotin adventure!
Don't miss galleries and shopping
You must stop and see the amazing art in the Copper Sun Art Gallery, displaying Nuxalk First Nations works including carvings, paintings, jewellery and more. In addition, if you want any books about the local history and area, step into Kopas Store. A final note, don't forget to take some salmon home – visit Bella Coola Valley Seafoods for the freshest BC has to offer.
Getting here
You choose, as each option is extremely scenic and unique. If you book your vehicle on BC Ferries, you may want to do the circle tour for your return. In case you drive, it is 4.5 hours from Williams Lake and just a little over an hour scenic flight away via Pacific Coastal Airlines, departing from the South Terminal at Vancouver International Airport.
READ MORE: Summer ferry service to Bella Coola to start June 19
Plan your adventures throughout the West Coast at westcoasttraveller.com and follow us on Facebook and Instagram @thewestcoasttraveller. And for the top West Coast Travel stories of the week delivered right to your inbox, sign up for our weekly Armchair Traveller newsletter!